Social Security
Posted by Morgan Fisher
Serving Cedar Rapids, Iowa, and Surrounding Areas.
When To Start Drawing Social Security
Certainly, you have mulled over the idea- do I start social security at 62 or put it off until I retire at 66? Well, what if I wait until 70… There are so many different options! The truth? It often depends on what you have done for planning.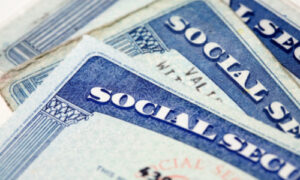 In general, you can start drawing Social Security benefits as early as age 62 or as late as age 70. The timing of when you start receiving benefits impacts the amount of your monthly benefit, so you should consider factors like your projected life expectancy, other sources of retirement income, and whether you want to continue working before making a decision.
Prior to starting your social security payments, figure out what your full retirement age is. This will especially be important if you are going to continue to work as well. If you begin to draw social security prior to full retirement age, you will have $1 of your social security withheld for every $2 over $21,240 that you earn.  
On top of taxes, other things you may want to consider include spousal or survivor benefits. You may qualify for spousal benefits if you are married or divorced, based on your spouse's earnings record. You also may be eligible for survivor benefits based upon the loss of a spouse. 
As you begin to explore the different avenues of starting social security, I encourage you to seek advice from a local professional. 
Key Takeaways-
There isn't a one size fits all approach to starting your social security. Before making your choice think about your health, if you are going to continue working, taxes, and if you have a use for the money. Timing social security can be complex. Reach out to a professional to help weigh your options. 
By: Morgan Fisher
Investment advisory services are offered through Fusion Capital Management, an SEC registered investment advisor. The firm only transacts business in states where it is properly registered or is excluded or exempted from registration requirements. SEC registration is not an endorsement of the firm by the commission and does not mean that the advisor has attained a specific level of skill or ability. All investment strategies have the potential for profit or loss.