The Debate
Posted by Morgan Fisher
Serving Cedar Rapids, Iowa, and Surrounding Areas.
Whole Life vs Term Life- The Debate
Whole life insurance provides coverage for the entire lifetime of the insured person and includes an investment component that accumulates cash value over time. Term life insurance provides coverage for a specific period of time, typically ranging from 5 to 30 years, and does not have a cash value component.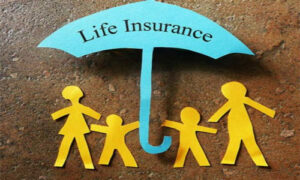 Whole life insurance generally has a higher premium than term life insurance, as it offers both insurance coverage and savings. The cash value component can be borrowed against or used to pay premiums, but it also has fees and interest that can reduce the amount of coverage. For this reason, I do not recommend borrowing against the cash value. 
Term life insurance tends to have lower premiums and provides coverage for a specific period of time, which can be helpful for individuals with a temporary need for coverage such as paying off a mortgage or supporting dependent children until they become financially independent.
Overall, the decision to choose whole life or term life insurance depends on an individual's financial goals, lifestyle, and insurance needs. Consulting with a professional at Iowa Retirement Benefits & Solutions can help determine the best option for YOU. If neither of these types of life insurance meet the criteria you're looking for, check out my article that goes into additional types of life insurance. 
For a free consultation or to learn more, contact a local Cedar Rapids Iowa retirement expert today. 
Investment advisory services are offered through Fusion Capital Management, an SEC registered investment advisor. The firm only transacts business in states where it is properly registered, or is excluded or exempted from registration requirements. SEC registration is not an endorsement of the firm by the commission and does not mean that the advisor has attained a specific level of skill or ability. All investment strategies have the potential for profit or loss.